Services In Summary
Our Job Search Services In Brief (we have expertise in all disciplines)



Resume & Cover Letter Writing ($100 - $400) depending on career stage/level and effort required)





Leave the resume writing to our professionals who will create a resume and cover letter sure to receive attention and get the interview for you. If you are in a job or career change, you will need the support of a carefully crafted resume communicating transferable skills and experience.
Other services are available such as LinkedIN profiles, letters of introduction and the like.
Job Search, & Interview Coaching
($125 for a 90 minute one-on-one or phone coaching session)
A 60-90 minute session is sufficient to achieve improved results in most cases
In the event that you feel you need additional (or abbreviated) coaching, 30 minute and 60 minute additional sessions are available.
(see the Coaching page of our site)
Professional Recruitment and Job Placement
(no charge to client)
We recruit professional talent for a number of companies through our local and NPA Worldwide Recruiting Network of recruiters. The tab "Placement" and "Employment Opportunities" describes our service and lists our current job opportunities. You will find more information on how to apply on that tab.
Remember, there are no fees paid by you.....we seek talent for employers who pay for recruitment services.
Mission
The staff of Job Hunt Coach relies on years of business experience to provide effective professional resume writing, job and interview coaching, and placement services. We are people who have hands-on work related experience and blend theory with our own experiences and understanding of what it takes to get the job. Succeeding is highly situational and relies on your effort, creativity, and preparation with our help. Our coaches will conduct a situation analysis and collect much of the initial information necessary for our writers to develop your initial draft resume. Both our coaches and writers possess the necessary insight and knowledge to give you a competitive advantage, increasing your odds of success both from an attention getting resume to winning the interview. We can help those out of work, those seeking a career change, and those looking to improve their position. We care and we take time with our clients to understand their overall situation and provide only what's truly needed to help accomplish their goals. Once ready (best foot forward) to enter the job search, we can provide professional placement services at no charge to you.
What We Are Not....

A cookie-cutter/template resume factory

Why Us......?
There are many good resumes services available. Look for a firm that develops resumes on case by case basis and not "one size fits all." Less expensive is not always better so take time to understand what it is you get for your money......that's us. We keep it simple and minimize infrastructure costs and focus on engaging expertise who will make it happen for you at a reasonable price.
Resume Writing Process

You will interview with a resume writer who will develop an understanding of your current career situation and specifics on your search target and job objectives. We will identify your specific skills and accomplishments as they relate to your job objective or target opportunity with a focus on differential skill or personal qualities that position you competitively and impress the employer. We utilize a questionnaire and personal interview. The on-line questionnaire provides a structure for the resume development interview and makes you think about the value you bring and can deliver to an employer. Thinking through the questions we ask will in effect prepare you for the interview and reinforce your confidence. We provide a guarantee and offer to revise your resume at no charge if it is not working.
Resumes are provided in Microsoft Word, PDF, and text formats.

General Information: All information collected (resumes, questionnaires, interview notes, etc.) is held as private and maintained securely until we have completed the clients services. After completion of services to the client's satisfaction, Job Hunt Coach removes all and any information, whether hard-copy or electronic, and provides the client electronic copies of completed materials via CD or floppy media. The client will have to maintain any/all information related to services provided by Job Hunt Coach for continuity in the event they choose to re-engage Job Hunt Coach for additional services. We do not share, sell, or communicate any information gathered in completion of our services to any 3rd parties You will not be placed on any mailing lists of any kind or receive any unauthorized communication from Job Hunt Coach or 3rd parties.
Free Resume Critique
The resume stands between you and the interview.....and of course the job. Are you making an impression and establishing interest with your resume? Resume writing is a specialized craft. In a highly competitive market flooded with talent, the resume stands between you and the interview. This evaluation will assess the effectiveness of your resume layout and content to achieve your job target. You will talk with an industry experienced professional resume writer. A free resume evaluation will allow you to decide if our services are needed and are right for you, with no obligation.
Coaching Process

An introductory discussion via phone will provide insight into your particular situation/needs and assess whether our coaching will meet your expectations and will add value. You will interview with an experienced coach. The pre-session call is free and with no obligation. It is not a sales call nor will you be talking with a sales rep. The focus of the session is tailored to your needs, however, generally we cover job search strategies and techniques, pre-interview readiness, interview preparedness and managing the interview to a successful outcome, and post-interview action plans. We'll spend our time where you need us to. A good resume will get you in the door, but your preparation in terms of what to expect in the job interview and handling every aspect of the job interview to your advantage and communicating why the employer should hire you is essential. It's knowing what to do and what not to do and making that all important impression. We will get you ready. With all our services, if you feel we have not reasonably met your expectations, we will refund 100% of your fees.
We are here to HELP.
Our professional coaches will teach you how to find job openings, get the interview, and win the job. Making a job or career change requires preparation and a marketing plan.
We Manage Special Career Situations
Career Change - A necessity at times when market conditions change or doors close behind us
Strategies for Older Workers - We understand the obstacles you need to overcome to win the job
Recent Graduates - We offer strategies to excel in a highly competitive market that is flooded with more experienced workers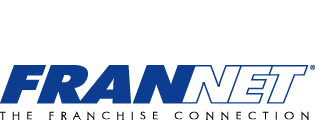 Professional Placement & Recruitment
Now you should be ready for the job search and interview. We offer professional job placement services at no charge. Simply submit your resume for evaluation against current NPA Recruiting Network opportunties.